$

30.00
Samurai Sportswear Tight5Sevens SF Singlet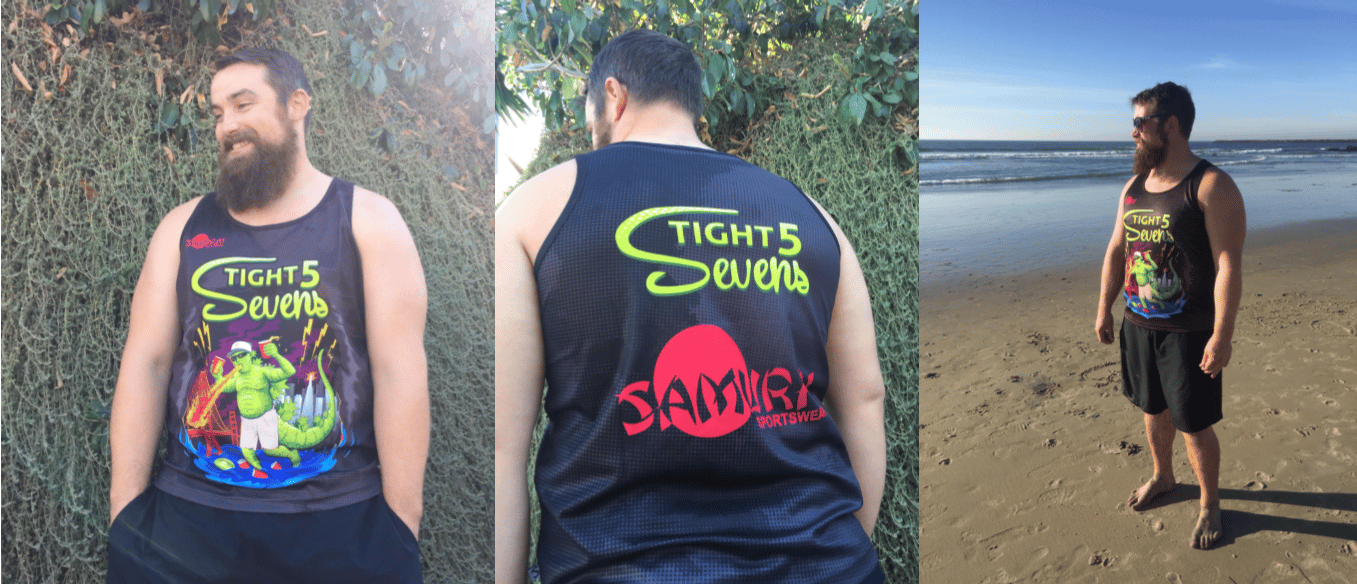 The first design to be launched in the Samurai Sportswear, Tigh5Sevens, signature range.
Paying homage to the original home of the Tight5Sevens Tournament, San Francisco, where it all began.
Rugby, Beer, Godzilla/Man Monster, Fire & Lightning - what more could you need?
Fully sublimated singlet.
Semi loose fit with accurate sizing.